THE GLOBAL BALLROOM
TWO PBS SPECIAL PRESENTATIONS

International Dancers from Africa, South America, Europe, Asia
and Canada in a special presentation with American National Dance
Champions. Ballroom, Swing and Country Western Dancing.
Guest Stars Ann Margaret, Connie Stevens, Frankie Avalon,
Dennis Cole, Bobby Burgess, Katherine Cannon
June 1996

Guest Stars Ben Vereen, Jane Powell featuring Zina Bethune
with Lindsay Berkovitch in a very special performance of
'DANCE OUTREACH' a program designed to help build self esteem
and confidence for mentally and physically challenged children.
June 1994
Cay Cannon Executive Producer
Anita Bennett . Marcia Groff CoProducers
DIRECTOR . COPRODUCER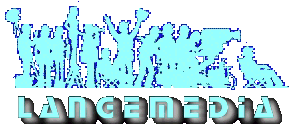 Information or Reel Request


PrimeTime Syndication